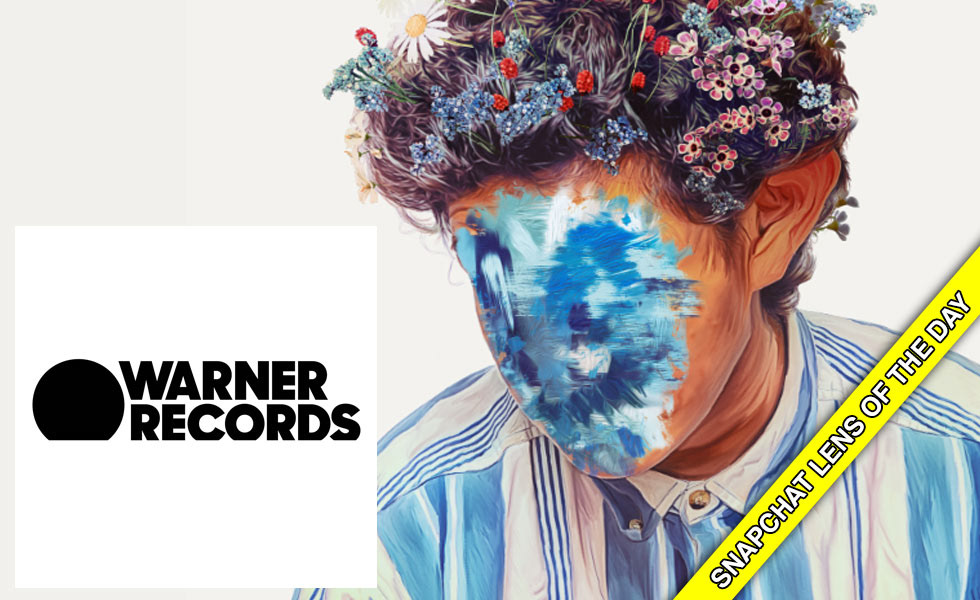 Hobo Johnson and the LoveMakers Launch new Album with AR Lens and Filters – 600K People Engage with it in 24 Hours
To celebrate Hobo Johnson and the LoveMakers' upcoming September album release, Warner Records asked Groove Jones to create Augmented Reality (AR) face filters based on the album cover's artwork and feature the new song 'Typical Story.'
Face Filter Inspired by Album Cover
The album artwork features an abstract portrait of Hobo, his face covered in a collage of blue and white paint, and wildflowers in his hair. Groove Jones recreated this effect for the Snapchat and Facebook platforms, so fans and social media users can become the album cover.
We used both platforms' face-mapping technology to cover the user's face with the same white and blue paint, and anchor wildflowers in their hair, all while a clip of Hobo's song 'Typical Story' plays in the background.
With the filter applied, a user can open their mouth and the face paint dissolves away, leaving just the flowers.
"Groove Jones took the vision I had and perfectly executed it. The lens was a huge success and Snapchat featured it on their community lens section with over 600k views in 24 hours."
– Adam Ruehmer
Director, Fan Engagement Strategy
Warner Records