Sometimes we are fortunate to make an impression on pop culture and events in our lives. Sometimes for good. Sometimes for bad. But hopefully more so for the good. Here are some of the things that I have had the good fortune of being a part of.
LOTS MORE TO BE ADDED - JUST GIVE ME TIME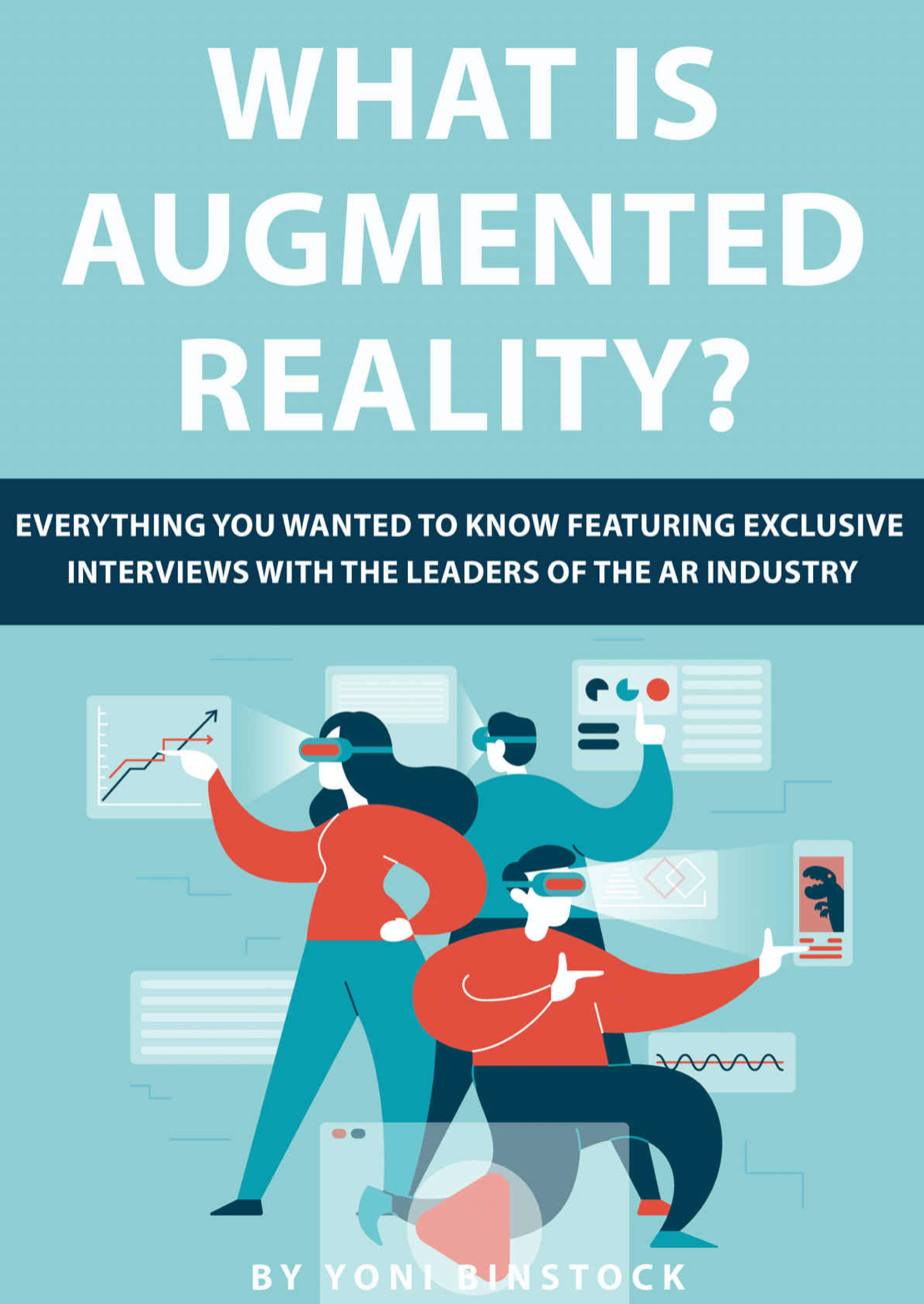 January 2010


I leant my voice to the test pilot for the Adventures of Pachuko Boy. The characters were designed by Simpson's artist Phil Ortiz. The cartoon is about a shy awkward Mexican-American kid named Jose Lopez, who suddenly discovers that his lowrider bike has superpowers. My character steals it. I believe that Michael Montijo, the writer, is still trying to get the show off the ground.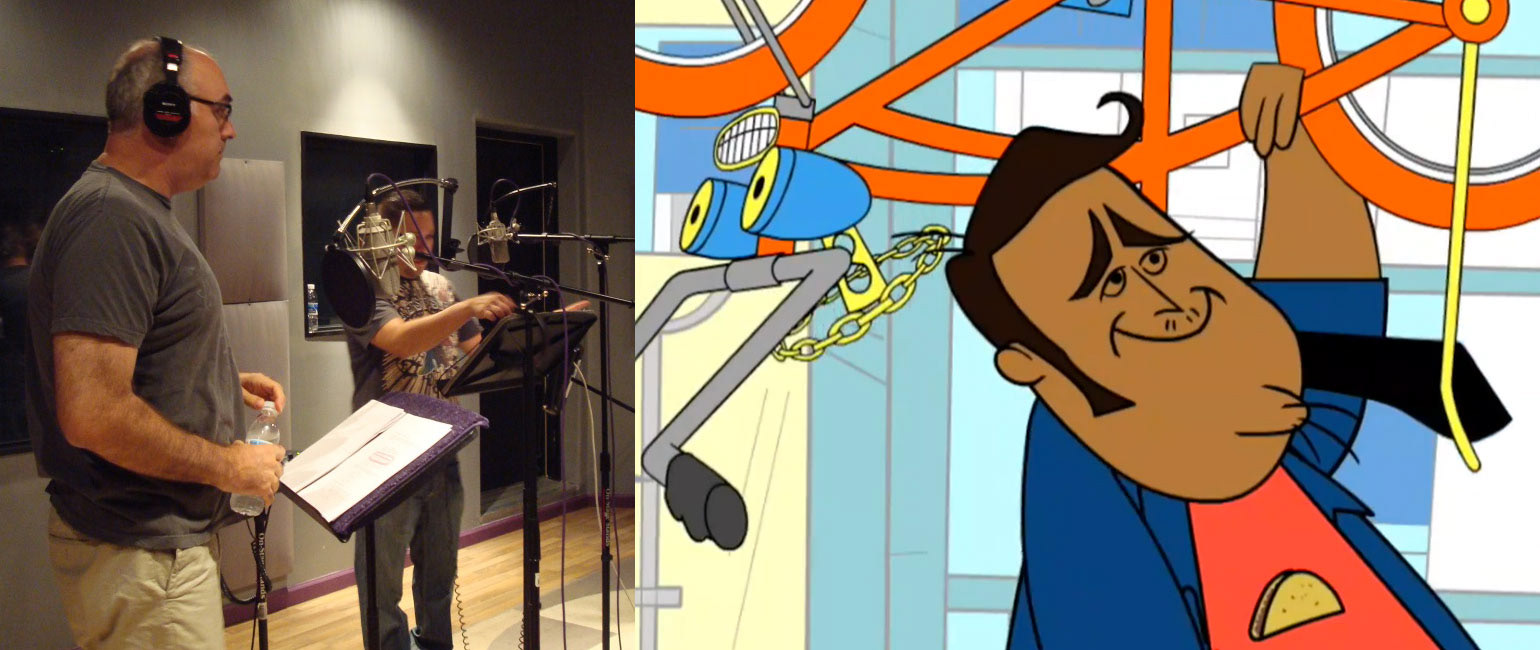 January 2008


Before the hit mobile multiplayer trivia game HQ was even an idea, we created the game "Now You Know Better" for the web, which gave people the chance to play and win $1,000,000. It was hosted by John O'Hurley. We ended up doing multiple versions of the game with a set of "B" list celebrities - Omarosa, Dustin Diamond and Gary Coleman. The game ran for 3 months and proved the most popular trivia game ever on MSN Games. With 1.4 million total game plays, The campaign generated a phenomenal 8.2 million minutes of sponsored game play. 
May 2005


My company Blockdot had just released a game for the newest Star Wars movie. This was part of a promotion with Skittles. Conan O'Brien's team got a hold of it and had a lot of fun with the game. Skittles or

"

Shittles"

as Conan so hilariously emphasized

, we just loved the press and awareness it generated. 
This is also the time when I personally became a part of Star Wars history. We had to submit names to LucasFilms of Jedi Knights for the game, since they were so busy with the new movie. So I submitted "Dando Urguson" as a Jedi Knight name and they approved it and added it to the official Jedi Knight list with their archivist.
March 2003


This is the date that we launched the game Flip the Mix for M&M's. It became the most popular online "Advergame" in history being played over 80 million times. The game featured Red, who would taunt you as you played.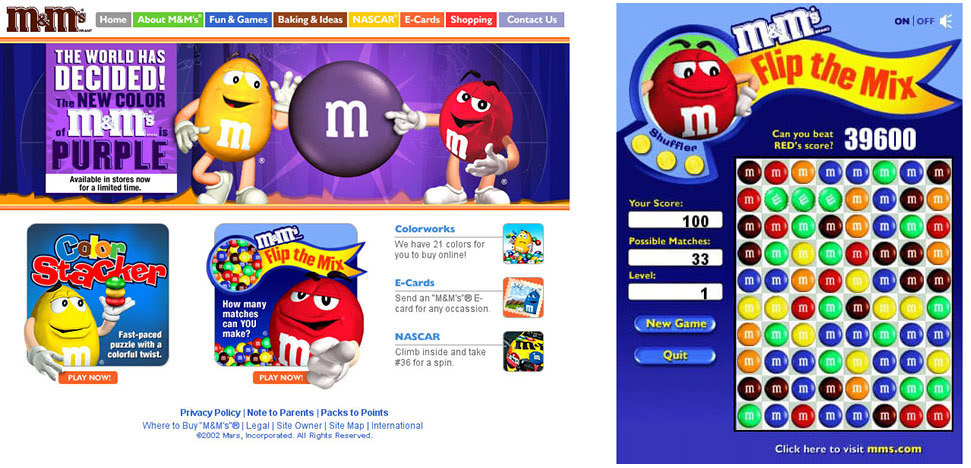 January 2001 - Elf Bowling 2


After selling our company Blockdot to Vectrix, Mike and I created Elf Bowling 2. We ended up selling the sponsorship rights to the game for about $200,000 to CDNOW, and online music retailer at the time. Below is an interview with us on FOX News.
March 2000 - 

Most Played Games Played 


1) Microsoft Solitaire                           20,762,000
2) Microsoft Freecell                          17,114,000
3) Microsoft Entertainment Pack       12,490,000
4) Microsoft Heart Network               9,184,000
5) Microsoft Minesweep                    7,960,000


6) NVision Design Elf Bowling          7,624,000


7) Microsoft Solitaire                          3,263,000
8) Microsoft Golf                                 2,614,000
9) Microsoft Slingo                              1,998,000


10) NVision Design Frogapult            1,639,000
December 1999 - Elf Bowling


We created the game Elf Bowling as our companies holiday greeting card and it was installed 7.6 million times in one month. The phenomenal success of the game made us the first game developers to break into Media Metrix Top 10 Games whose game did not come bundled within the Microsoft operating system. Bruce Ryon of Media Metrix, which monitors the PC use of 70,000 people worldwide, calls the success of Elf Bowling "a phenomenon" - other popular non-card games, such as Myst, Doom, and Quake, "have never reached more than 2 million users in any given month."
Mike Bielinski and I made the game in about 2 weeks.
March 1988 - U.S. ARMY - BE ALL YOU CAN BE Advertising Campaign.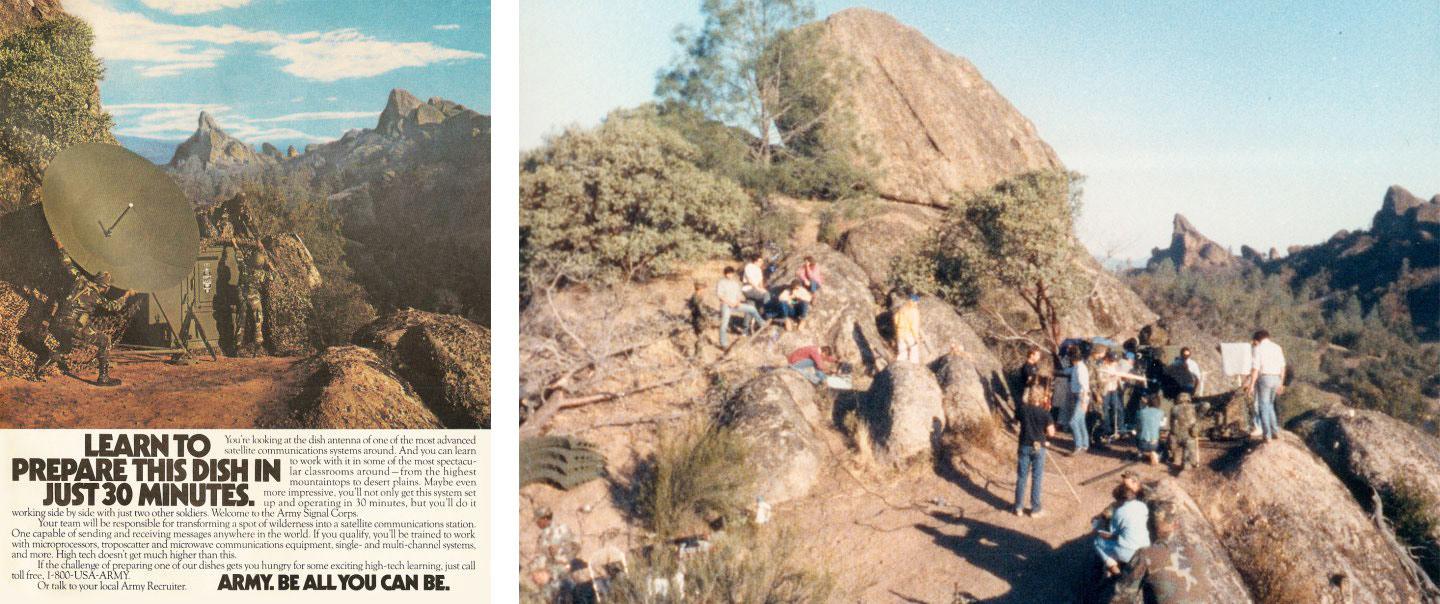 Yup, that is me holding up the satellite dish in the advertising campaign for the U.S. ARMY BE ALL YOU CAN BE campaign. The agency actually came down to Fort Ord and cast actual soldiers for the campaign. I was selected as one of the cast. We spent a week shooting the commercial spot in in Fort Hunter Liggett, Southern Monterey County California. The mountain range was painted in for the print ad. This was the moment that I wanted to get into the world of advertising. We were paid $1 to use our likeness in the campaign. But we did get to eat and drink as much as we wanted from craft services.