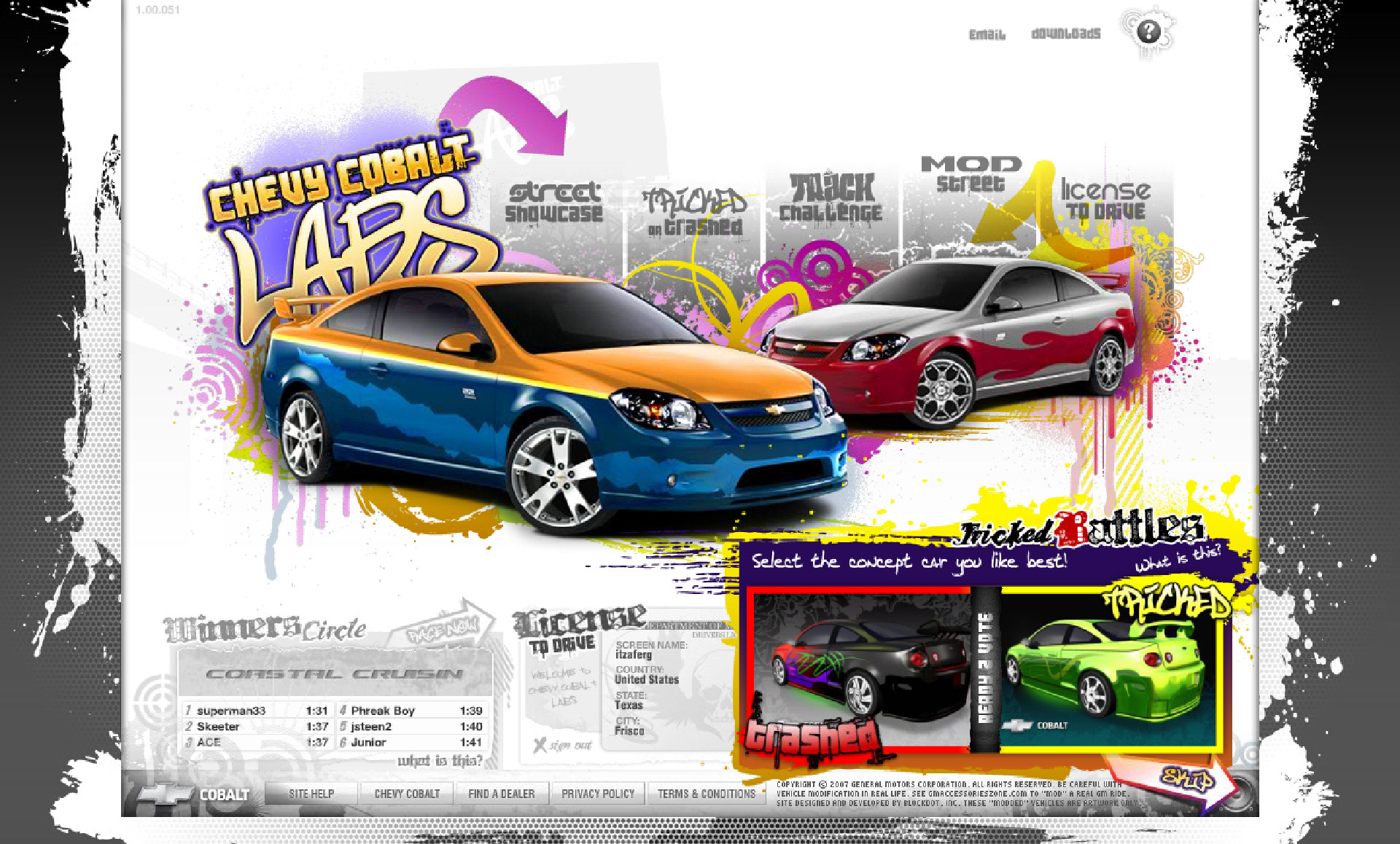 Client: General Motors
ChevyCobaltLabs.com

Chevy Cobalt Labs, a robust web site loaded with turbocharged apps and fuel-injected fun.

•  User Generated Content Tools like Mod Street: Break out your imagination and the virtual tools — users can design their own tricked-out Cobalt.  
• Street Showcase:  Users post pics of the modified rides they build and network with other players as they peruse their profiles. 
• Tricked or Trashed:  Battle for braggin' rights for the sweetest vote if their concepts are "tricked" or "trashed".
• Awards and Badges:  Users can compete in vanity and racing tournaments as well as collect badges and coin bay taking part in activities through out the site. 
• Track Challenge Race:  Users can race their customized Cobalt on a variety of unbelievable multiplayer race courses.
• Track Challenge Time Trials Game:   Users can grab the time trial version of the Track Challenge and post the game on their own web site or personal MySpace page. 
. General Motors gets unique insight into what online users want in their vehicles and collects a database of users interested in making a auto purchase
. Promotion included a Facebook version of the game
. The promotional site has become extremely popular and has surpassed the corporate sites of many of GM's automotive competitors 
. The site has received several awards including Adobe Site of the Day, AdTech Award, Gold Communicator Award and Gold W3 Award.