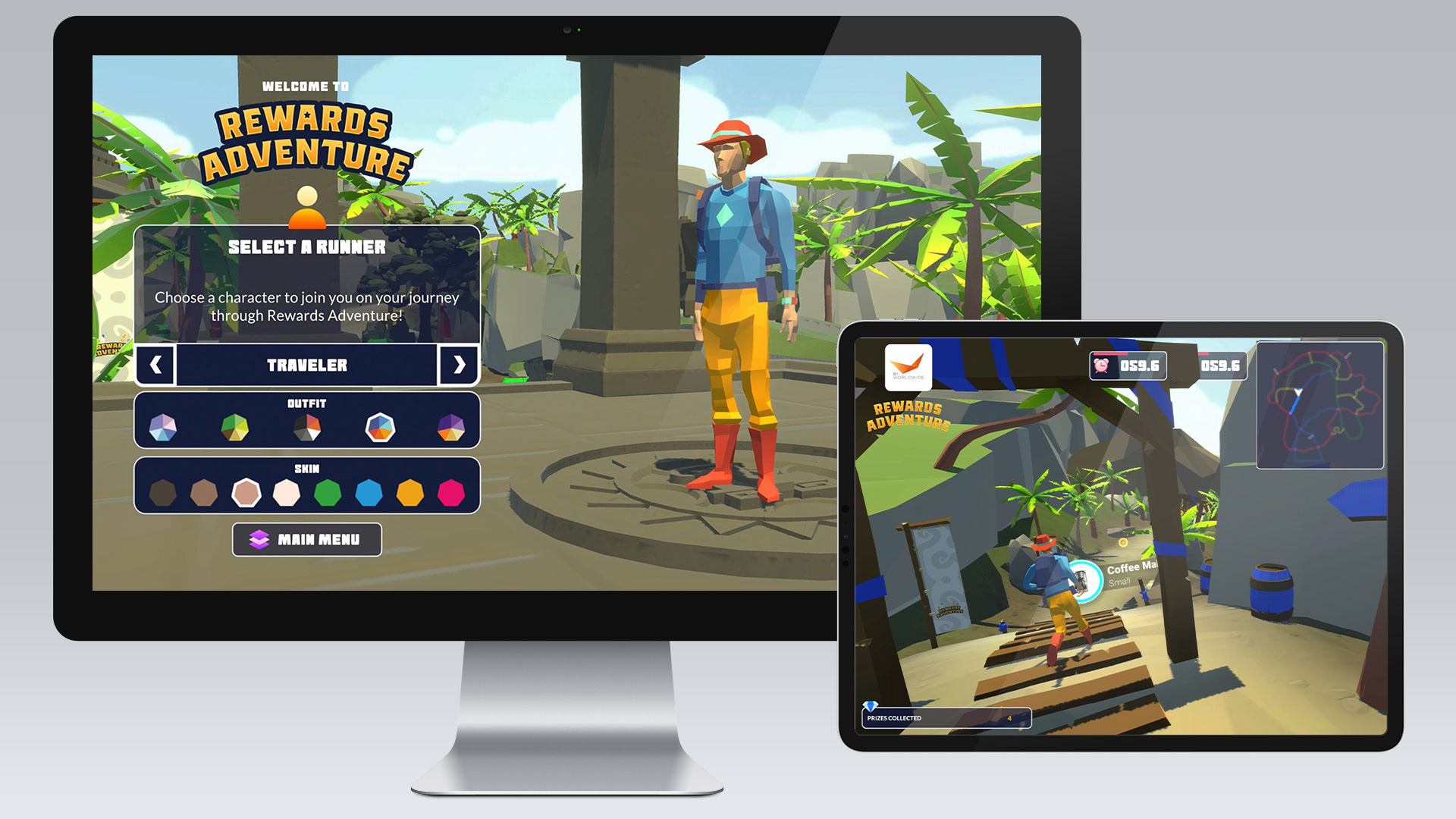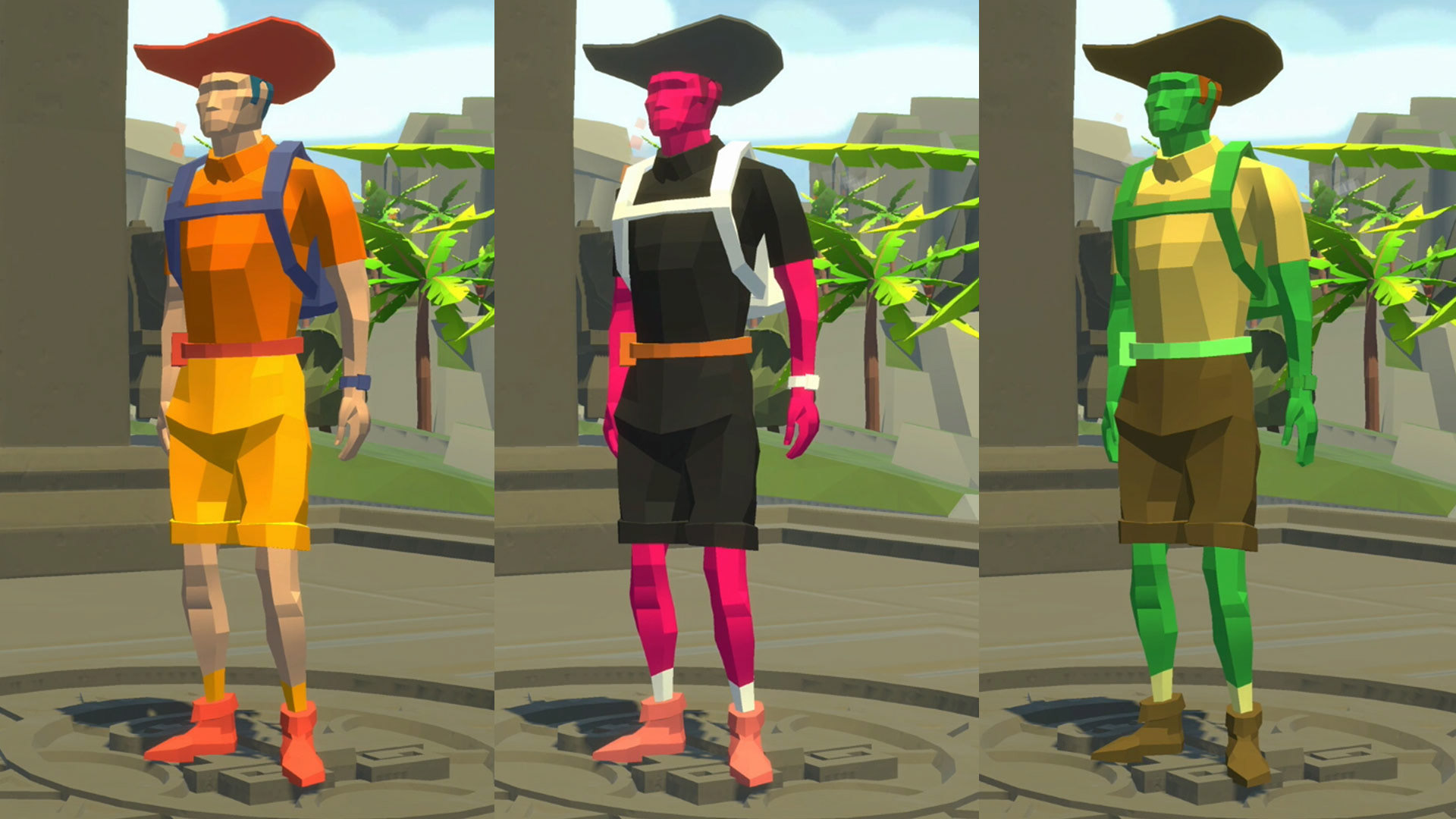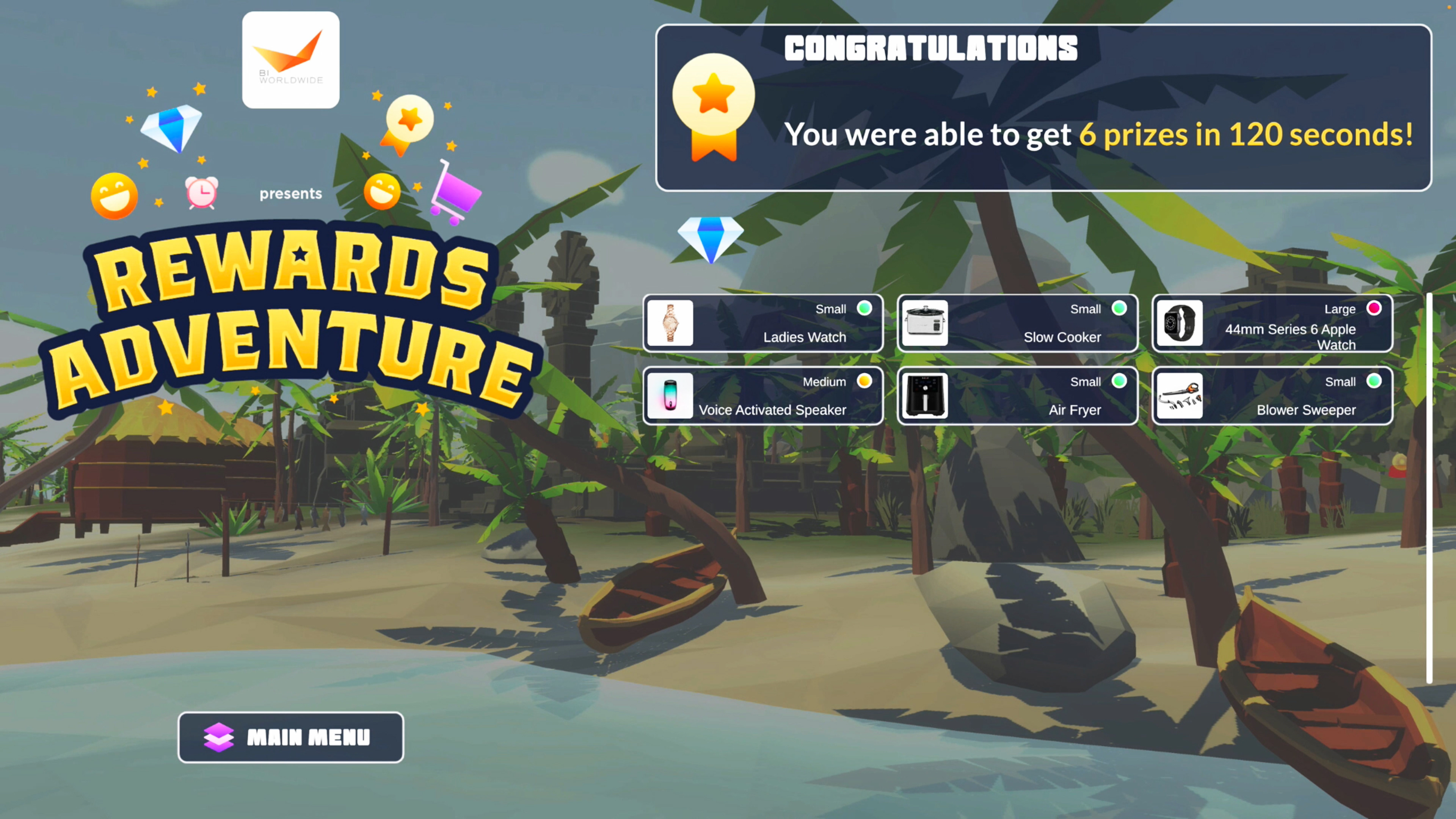 Rewards Adventure – An Online Virtual Game Experience
What is Rewards Adventure?
BI WORLDWIDE provides employee and sales team motivation and rewards programs to many of the world's most recognizable brands. One creative example is their Warehouse Windfall experience, a sales incentives program where a participating company's top performers earn a once-in-a-lifetime run through a warehouse packed full of high-end merchandise.
BI WORLDWIDE turned to Groove Jones to take that live experience and create an online experience to scale the program to a larger audience and reach people wherever they may be.
Rewards Adventure is an online, web-based rewards game that allows contestants to log in and run through a tropical island that has been populated with fantastic awards. You keep what you collect along the way. You have a limited amount of time, so speed and control are essential when navigating the island.