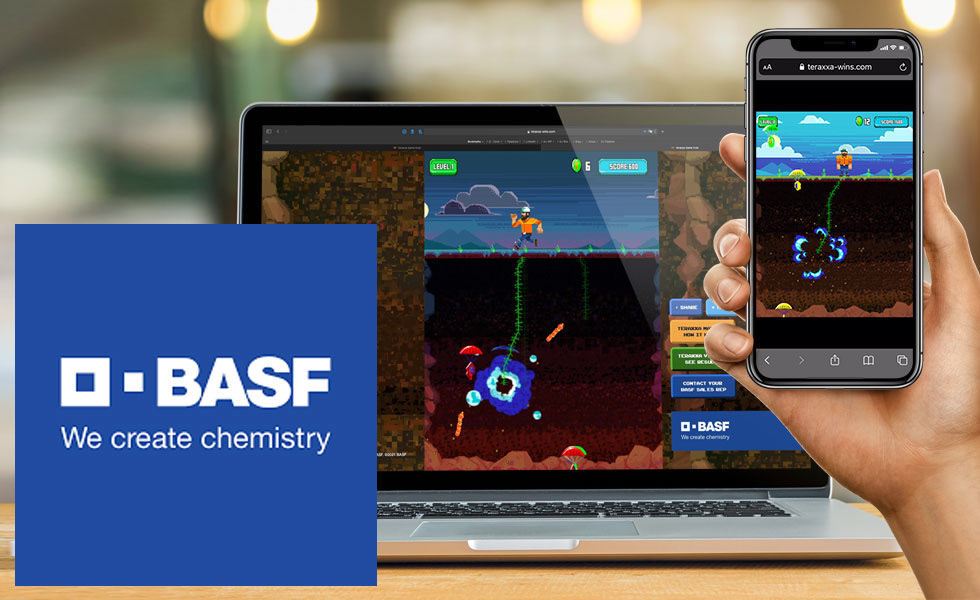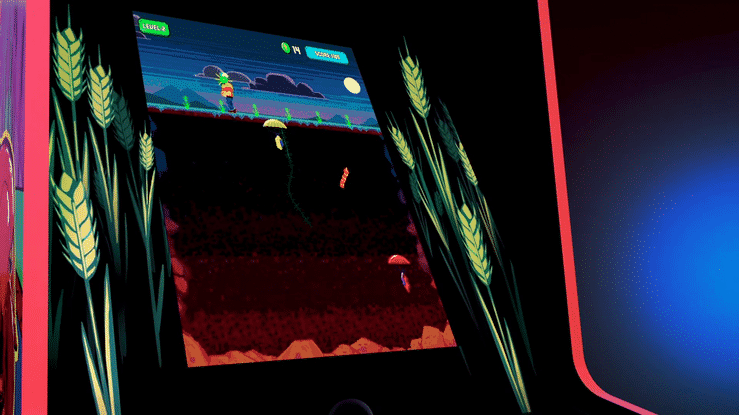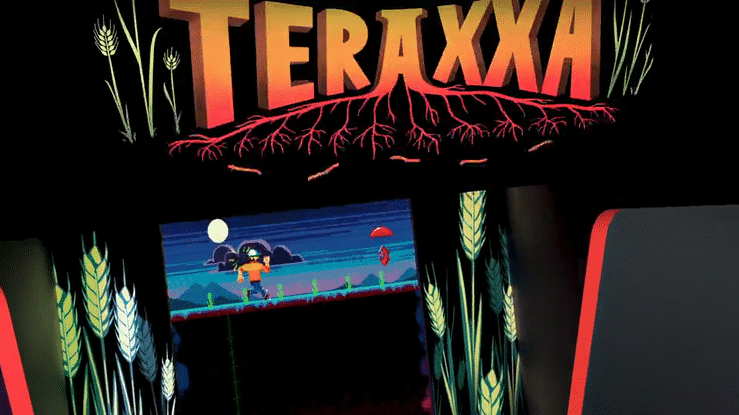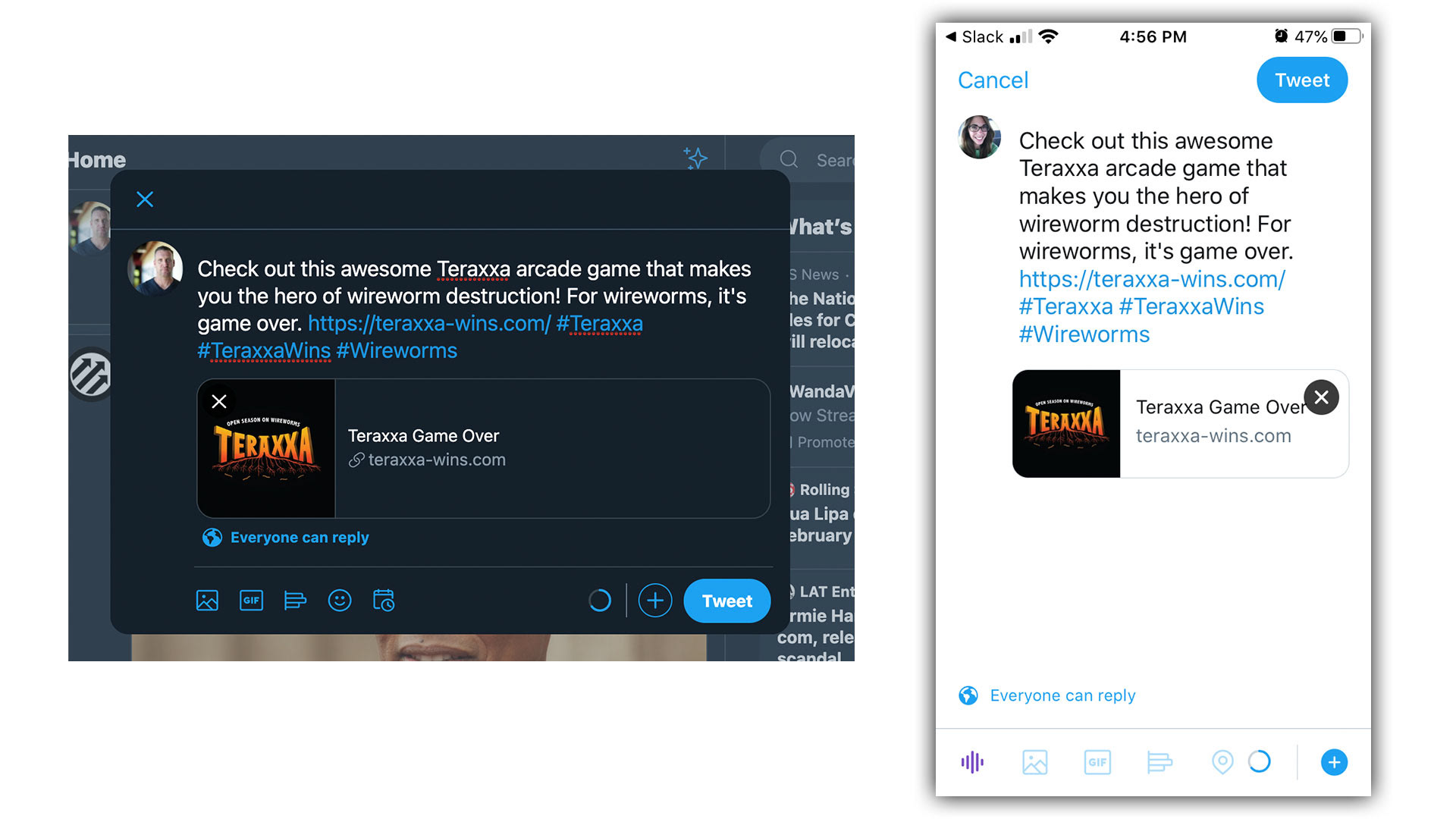 BASF's agency, VMLY&R wanted Groove Jones to help them create an exciting Arcade game and online digital engagement that farmers could play and learn about Teraxxa. They wanted to play off the classic arcade games in the look, feel, and technology for the game. Think Galaga. Centipede. Donkey Kong. Old school 8-bit arcade stuff.

Groove Jones went to work and came up with a game concept where you play as a farmer, sick of hiswireworm problem and ready to tackle it head-on. Your weapons are Teraxxa protected seeds. As wireworms crawl from the bottom of the screen, press FIRE to plant a seed above them.
Time it right, and as the plant grows, the seed quickly sends out a Teraxxa Seed Treatment protected root that kills any wireworms nearby.
Manage your seed supply and the onslaught of wireworms for as long as possible to reach the top of the leaderboard.
As you progress in each level, wireworms become faster and more aggressive.
Desktop Version to Play at Home and a Mobile Game To Play On The Road (or in the Field)
Farmers are directed to play the game at 
Teraxxa-wins.com
 to play the game. There they can play the game online using their personal computer or their mobile phone.
When the game starts, and the player can see the hero farmer outside, blue skies and clouds above him.
But as the game advances, the sky turns darker, and the onslaught of wireworms advances.
When the player depletes their supply of Teraxxa and the crops are overrun, the game is over. Players can add their score to track how they did.
The game is mobile-friendly, so farmers can play wherever they want. The mobile version of the game looks, plays, and sounds like the desktop version. Below are screenshots of the game and leaderboard integrated into the game to track how a player ranks.
The game has limitless levels, so the better you play, the higher the levels you can reach.
At the end of the game, you can track your scores on the leaderboard. Just add your initials just like you did at the arcade.
A Real Classic Arcade Cabinet 
The client wanted a full-sized classic arcade cabinet that will go on tour and be placed onsite at local feed stores for farmers to play. The arcade cabinet was fabricated using MDF board and was covered by a custom printed vinyl, just like a retro arcade game.
Below are some of the sample artwork graphics created for the cabinet.
We integrated classic joystick and arcade buttons, an LCD monitor, speakers, and a backlight marquee with custom graphics. Below are some photos of the behind-the-scenes photos of the construction.
The arcade cabinet was built to be placed onsite into feed stores for farmers to play.
The arcade has a full electronics package including, illuminated and fully functioning coin insert slots.
Case Study - https://www.groovejones.com/teraxxa-game-pits-farmers-against-wireworms-in-webgl-game-over-experience/