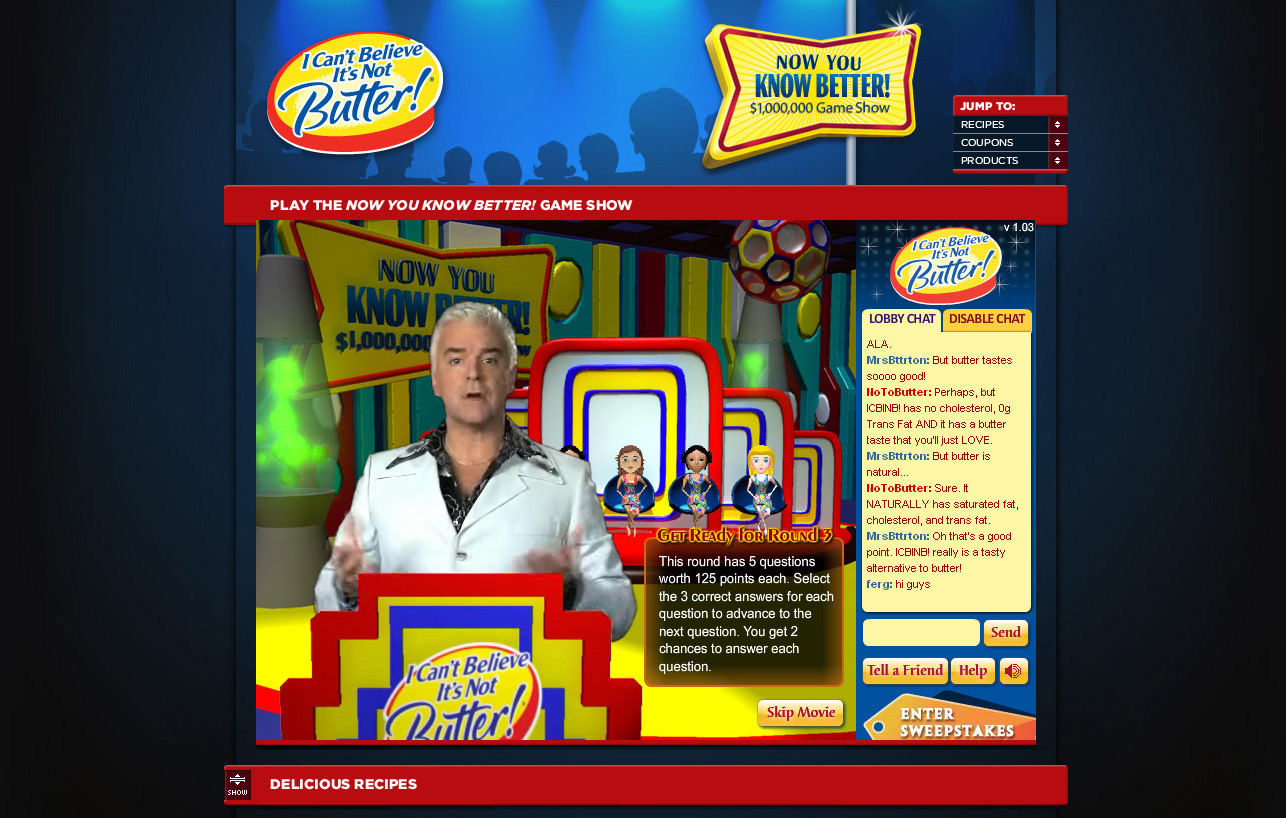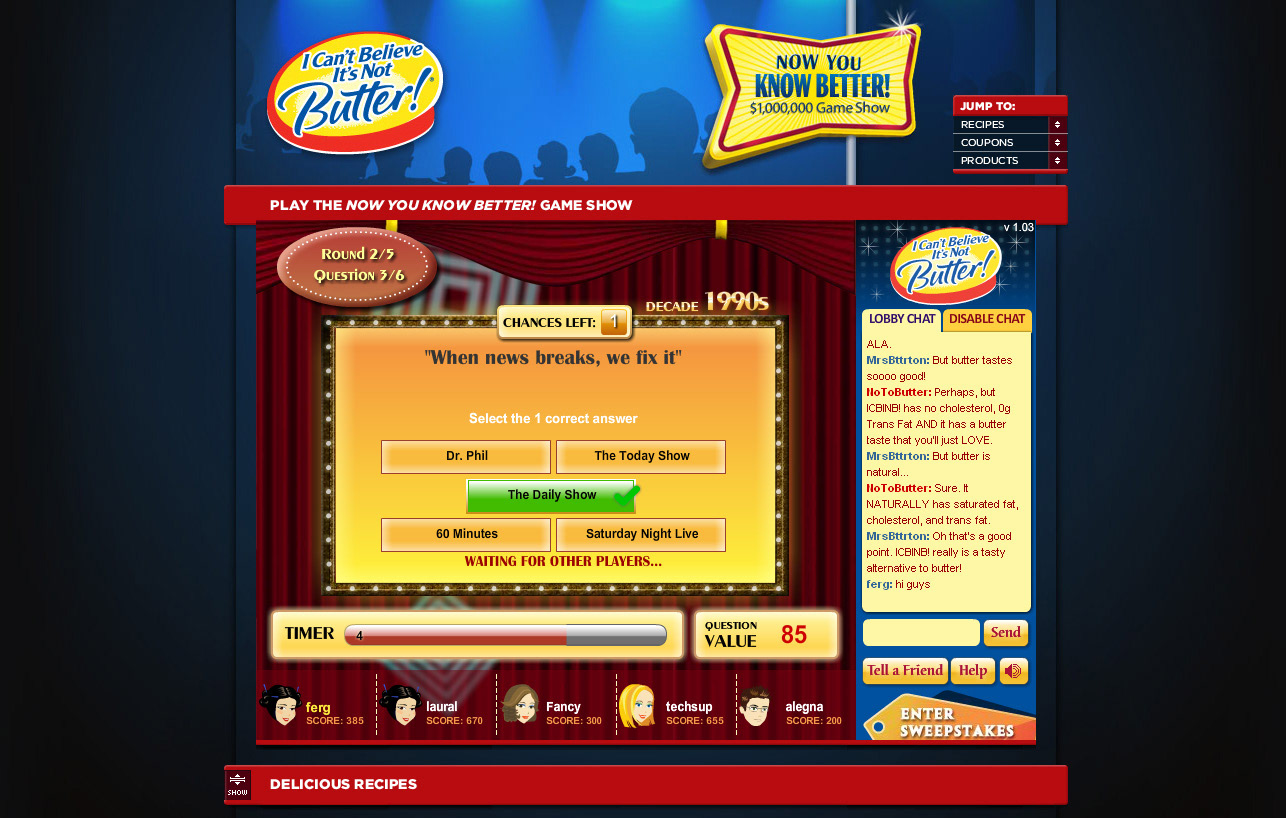 Unilever: I Can't Believe It's Not Butter Now You Know Better $1,000,000 Game Show
Goal:
Unilever was seeking a creative way to target women ages 45-54 online. The campaign sought to promote the comparative great taste and health benefits of the I Can't Believe it's Not Butter! product over butter in a fun and interactive way.
Client had specific objectives:
•  Increase awareness and purchase intent of I Can't Believe It's Not Butter! among women aged 45-54.
•  Educate consumer on key brand attributes
•  Generate excitement about the health and taste benefits of I Can't Believe It's Not Butter! over butter.
We developed Now You Know Better, a custom online trivia game with an opportunity to win $1 million. The game was 'hosted' by popular character actor John O'Hurley .
Results
– The Most Popular Game Ever!
The game ran for 3 months and proved the most popular trivia game ever on MSN Games. With 1.4 million total game plays, The campaign generated a phenomenal 8.2 million minutes of sponsored game play.