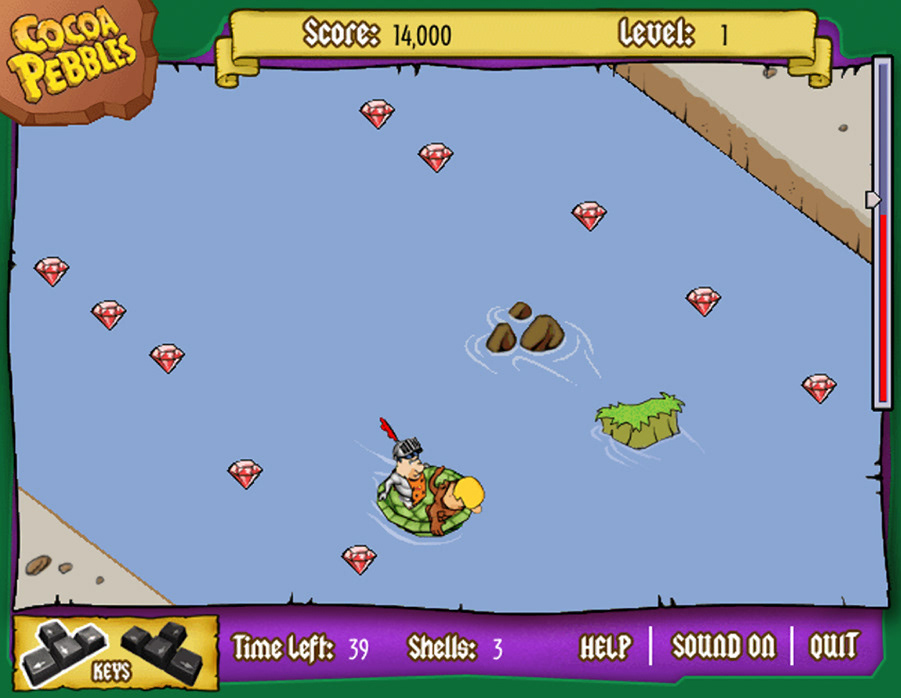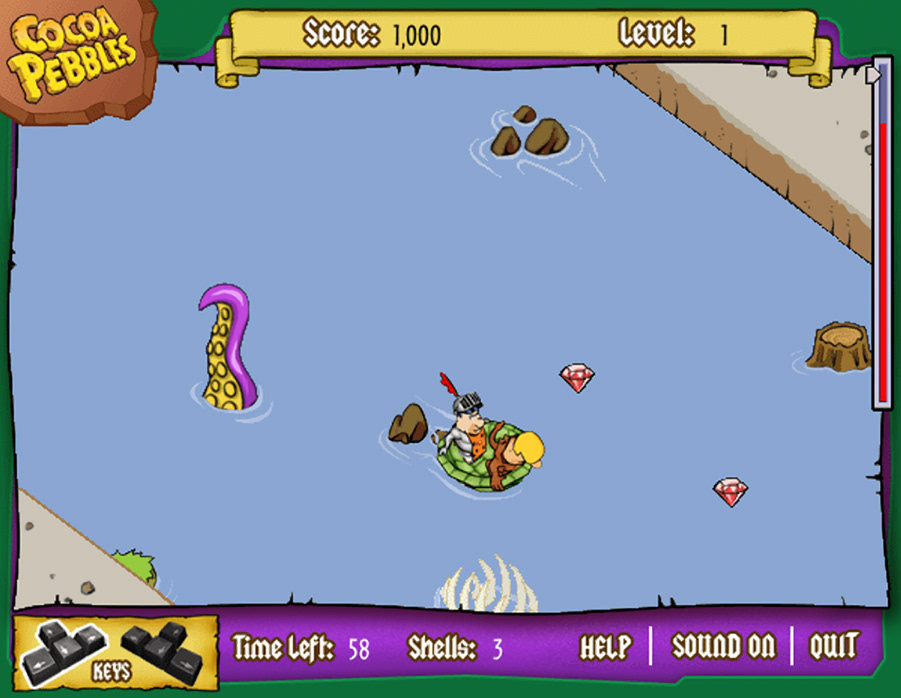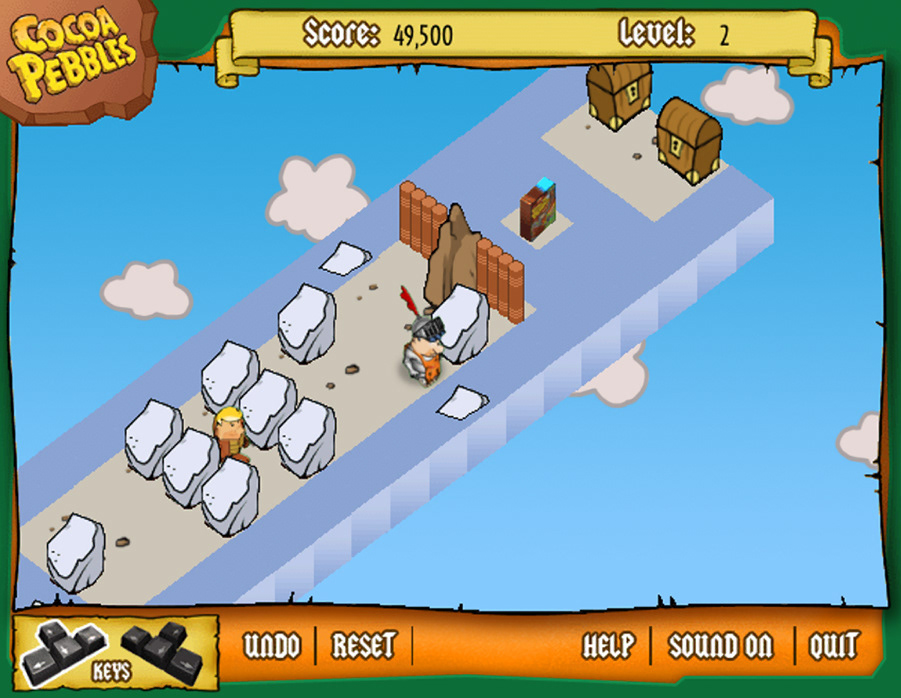 "Lair of the Cocoa Dragon," featuring characters from the classic cartoon series The Flintstones, was designed for Post's Cocoa Pebbles and the Post cereals website, www.postopia.com. In the game, players lead Fred and Barney on a journey through the kingdom of "Cocoalot." 
Players who collect "Postokens" on specially marked boxes of Cocoa Pebbles cereal can unlock additional levels of the game, taking them even deeper into Fred and Barney's adventure! 
Game includes unlockable achievements.