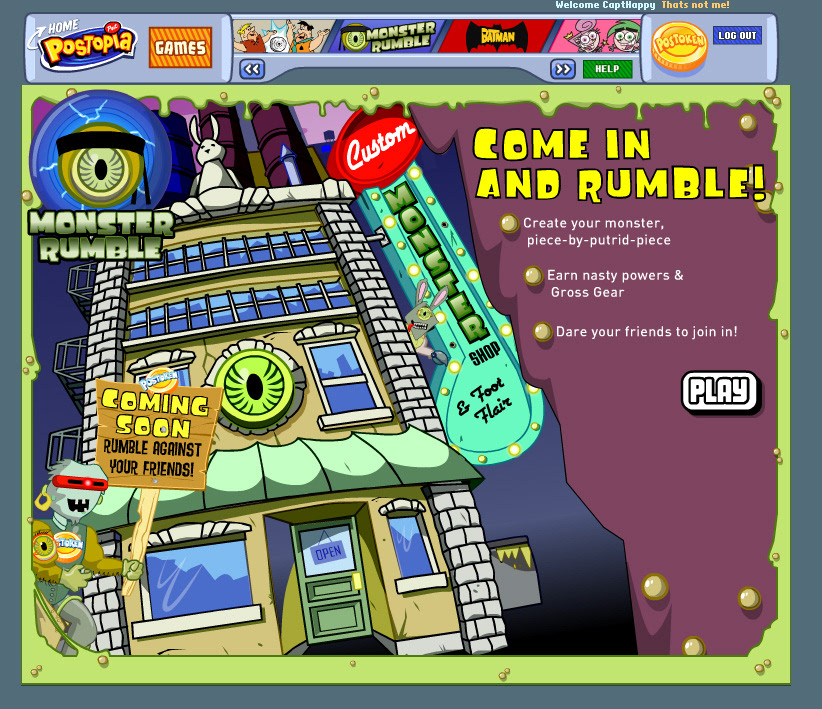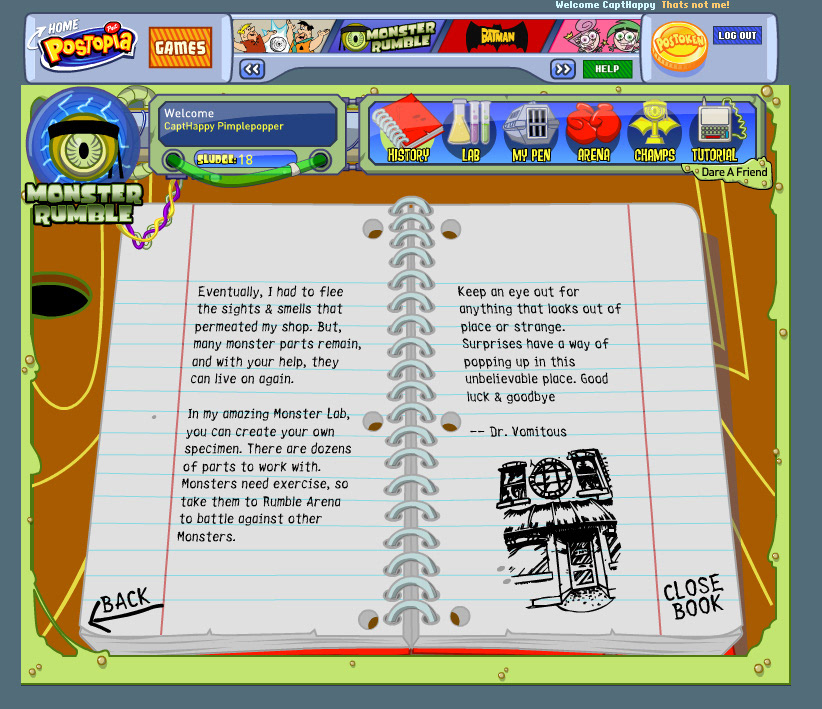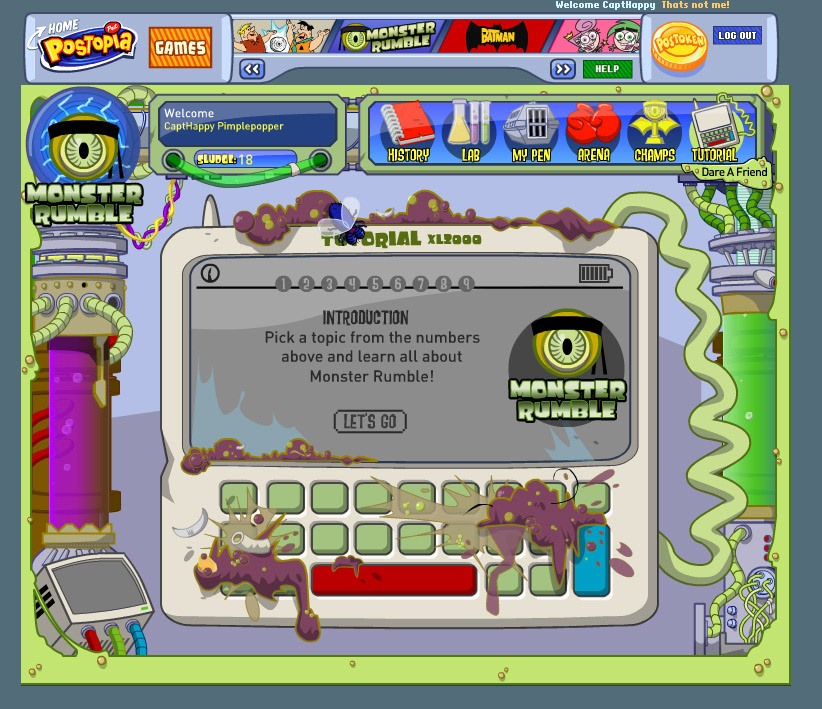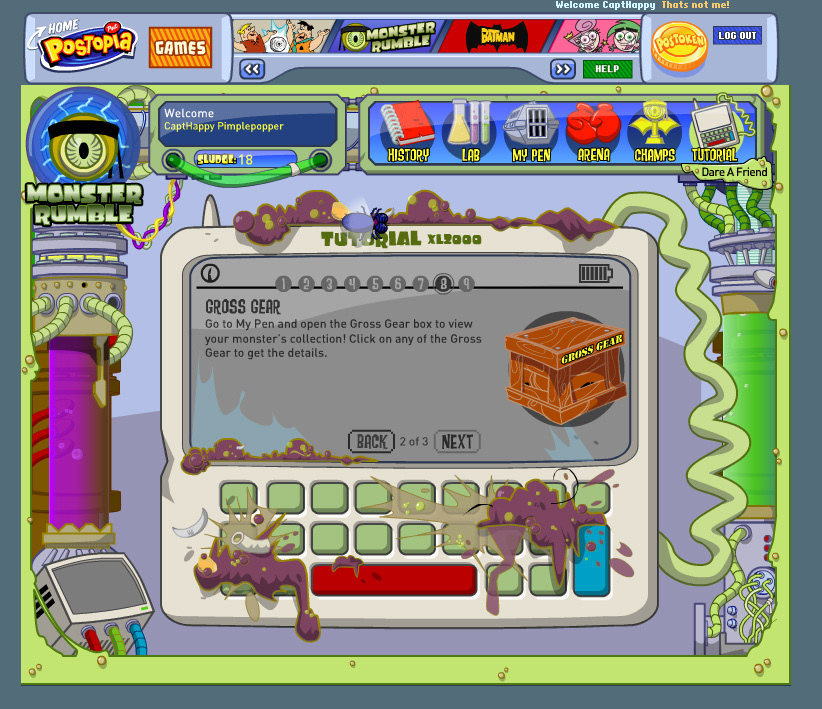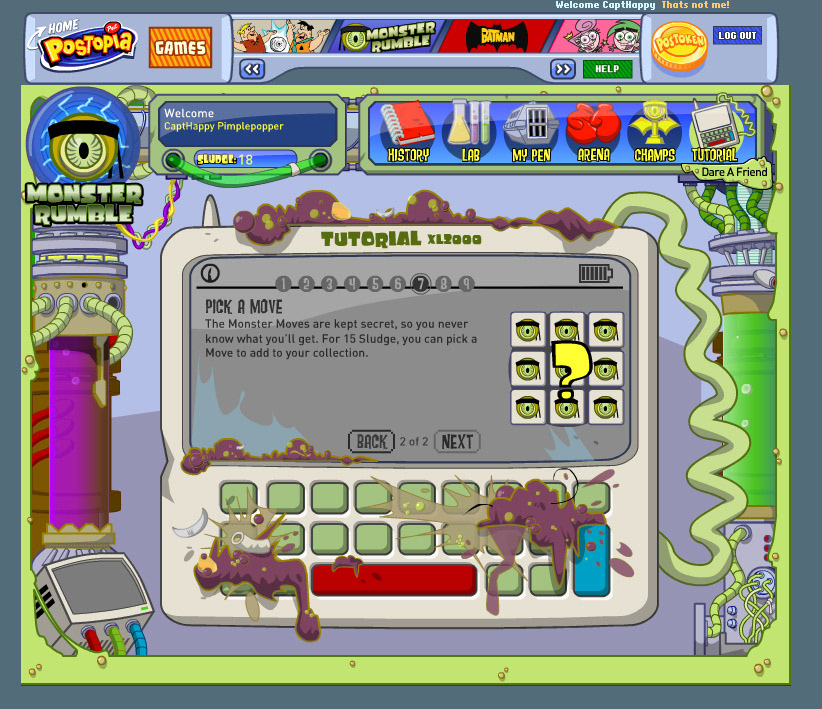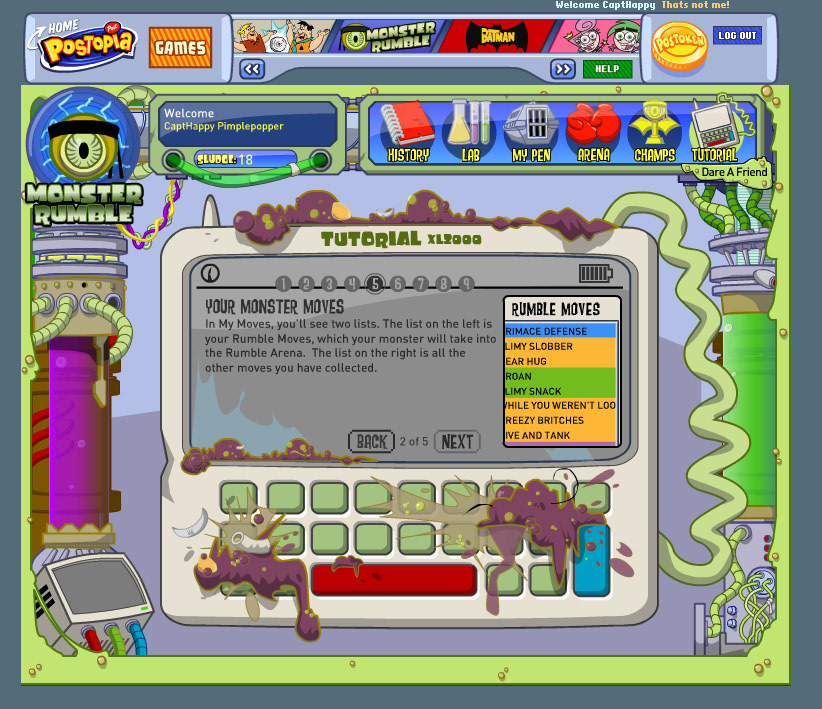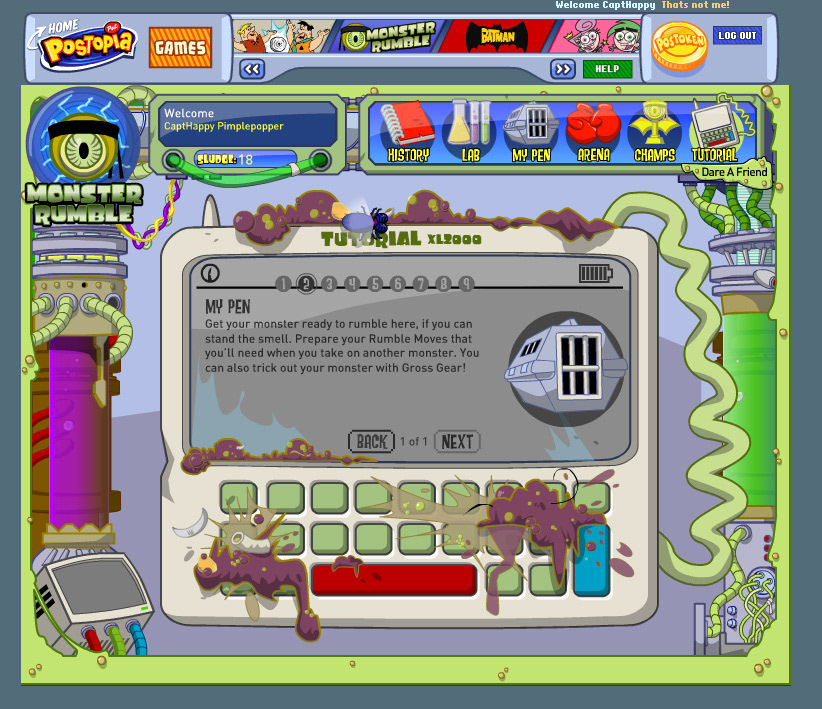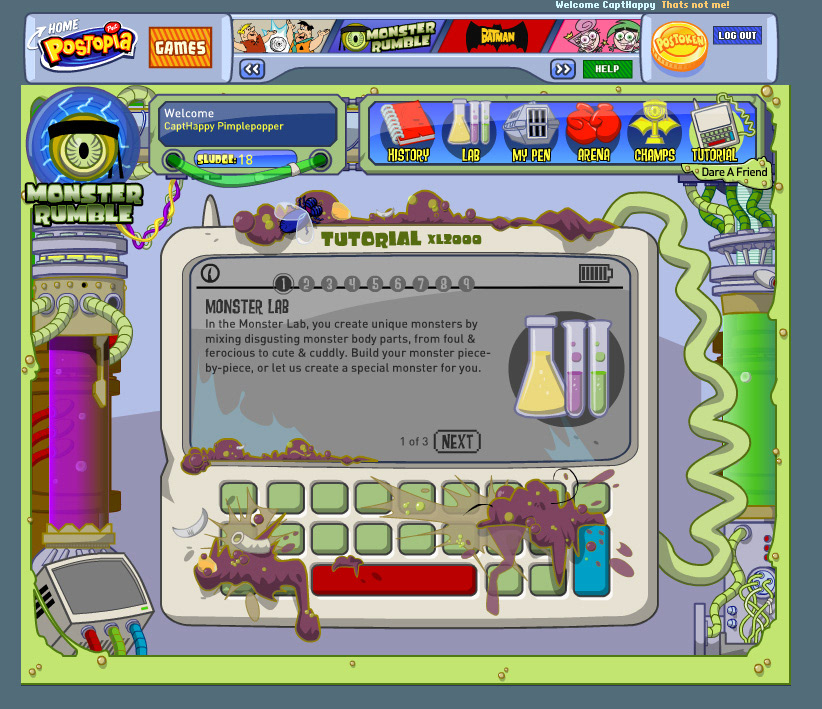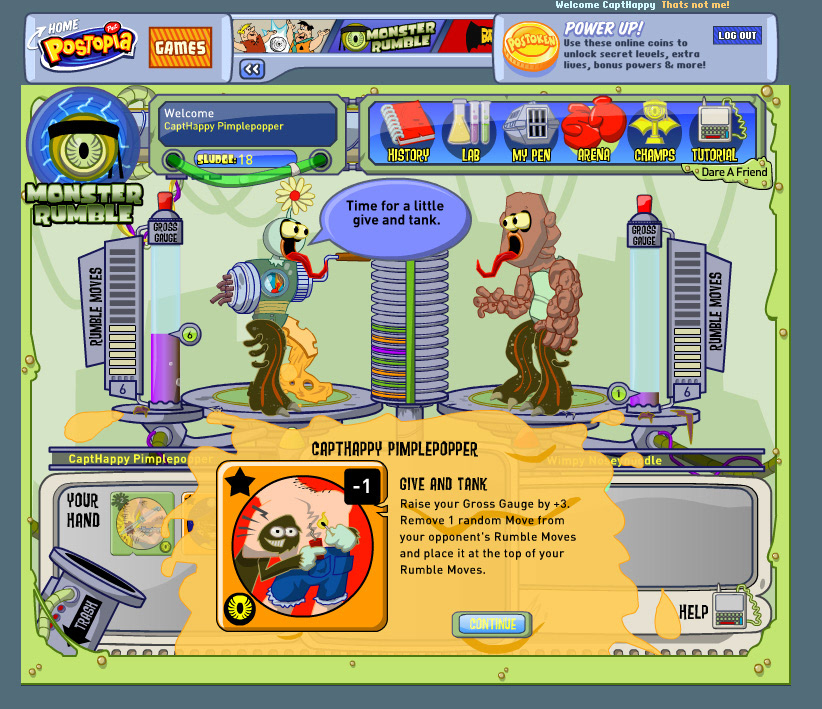 I worked with Post Cereal for several years on creating content on its kids portal, Postopia.com.  These games are tied to on-pack cereal promotions and are used to drive code redemption after purchase. Blockdot is hired each year to produce the annual cornerstone promotion. Blockdot created Monster Rumble - the first multiplayer game on Postopia.com.
Objective:
Increase the number of Postoken redemptions.
Target Audience:
Boys and Girls, Ages 8 – 14
Project: Monster Rumble experience highlights
• Avatar Builder: Kids get to custom build their monsters. Some parts are collectible and can only be unlocked by earning points within the site.
• Multiplayer Game: Kids can compete against one another to see who has the grossest monster..
• Single-Player Game: Kids can attempt to play a Monster Rumble Champion.
• Reward-Based Virtual Currency System: Winners earn "sludge" which they use to buy more body parts, more gross moves, or items to decorate their Monster Pens.
• Monster Pen: A place where the monsters live, and a vault for the "Collectible Card Game" pieces.