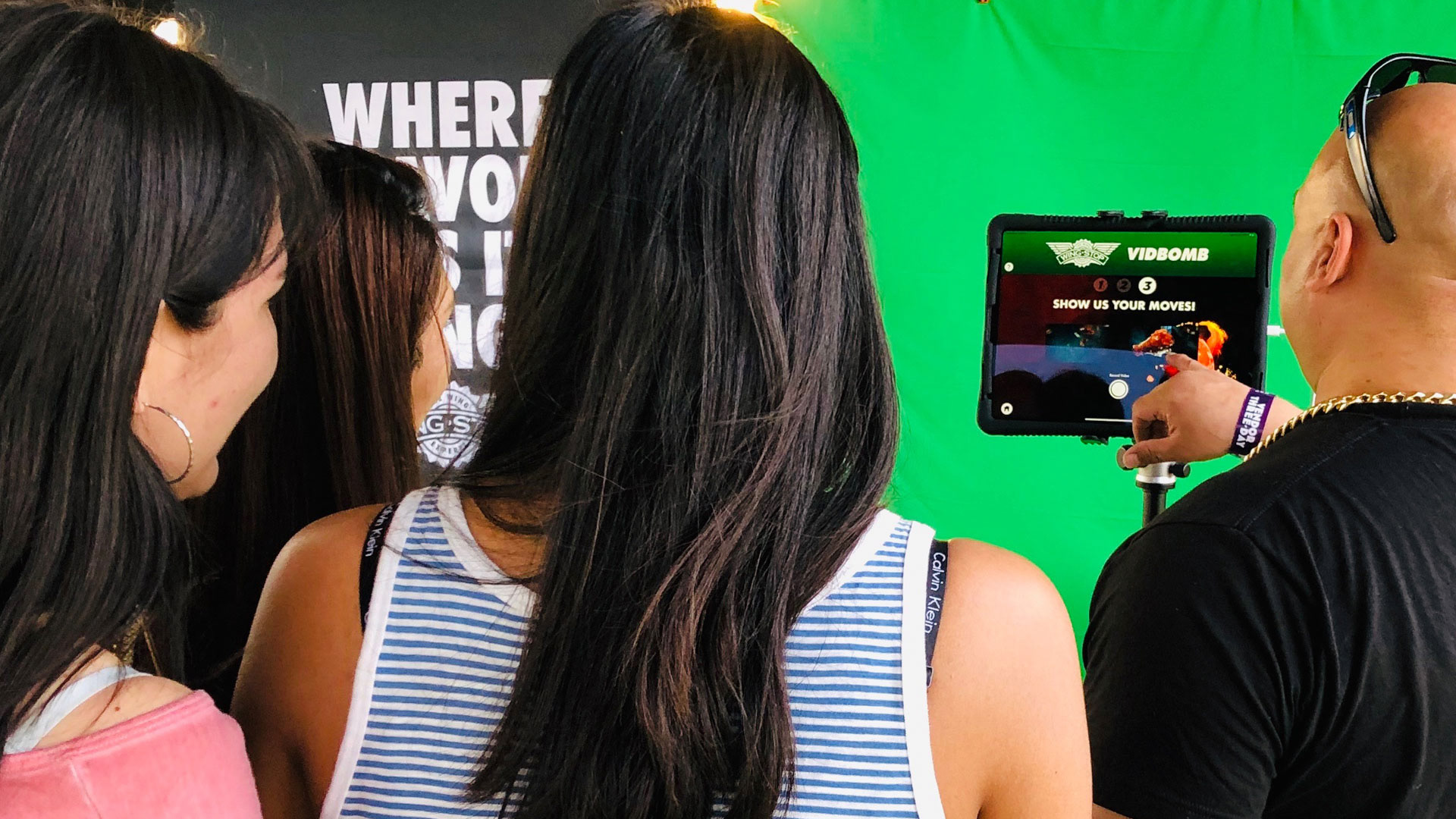 The Wingstop VidBomb – Putting Flavor Fans into Their Own Socially Shareable Commercial Spot
Wingstop
's agency 
3Headed Monster
 hired Groove Jones to find a way to give their loyal customers a starring role in their latest commercial. This included a custom video booth App that allowed fans to "VidBomb" their latest commercial as part of a social and fan engagement campaign.
The brand is also kicking off the '"Flavor World" tour, heading across the U.S. giving out tens of thousands of freshly-made, free wings, with fun activities including a chance for guests to step into Wingstop's flavor world by starring in their own virtual commercial or a chance to score free wings for a year.

The Challenge
The challenge to insert users directly into the already finished commercial took our team building a video booth app for Wingstops brand team to use at their onsite events. The process began with our team of dreamers figuring out how to take out the actor from the actual commercial and the create custom embedded graphics specifically tailored to the user.